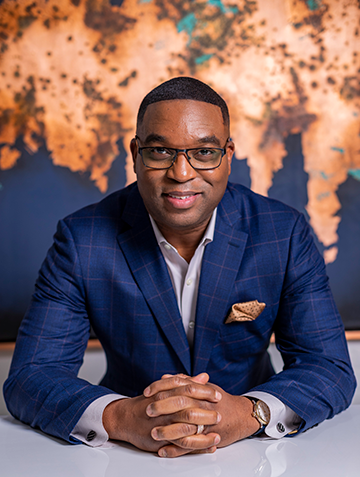 David Edgerton Jr
Founder and Managing Principal
David is the founder and managing principal of The DEJ Group LLC, an executive search and recruiting firm dedicated to uncovering the real needs of organizations and bringing forward a diverse set of candidates with an array of backgrounds and experiences.  The company focuses on increase the economic inclusion of people from underrepresented communities through employment.
For over 24 years, David has successfully held roles within businesses that leverage technology and people to achieve optimal results.  He consults with small, medium, and large companies on business development, talent acquisition, and business model innovation.  He has a strong passion for seeing more diversity, equity, and inclusion in the workplace - especially in the tech industry.  That passion has led him to focus on recruiting in the IT industry.
When he isn't building his business, David loves teaching technology and business topics as an adjunct college instructor and faculty member. He has spent over 15 years teaching adults coming back to school to earn their degrees.
David has a Bachelor of Science degree in electrical engineering from North Carolina A&T State University and an MBA from the Carlson School of Management. He has worked for several companies in the Twin Cities area including Andersen Windows and Doors, The National Marrow Donor Program, Best Buy, Imation Corporation, Smead Manufacturing, and Ambient Consulting.
"Confidence is when you say you are good. Excellence is when everyone agrees with you" - DEJ