Why choose The DEJ Group?
Building an inclusive workplace is the first step for improving the overall performance of your organization. We can help you navigate the process of strategizing your approach in attracting and retaining diverse talent and improve the cultural competency of your employees along the way. This way, your entire value chain grows more inclusive and equitable, and your overall workplace environment is made all the better for it.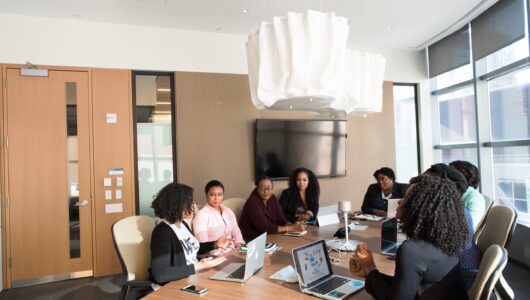 Finding the Right Person For The Right Opportunity
The more diverse your workforce, the more competitive you are in your marketplace. Take the full advantage of your potential and let The DEJ Group help make you more successful.
Strategic Partnerships
We work diligently with your organization to identify the right person to fulfill your unique needs.
Assessment and Analytics
We leverage your company's data to help you determine a strategy for making your workplace more attractive to diverse candidates and more inclusive overall.
Collaboration
Our keen talent for collaboration yields the best results, every time. We match the right person with the right job, working carefully with each client to provide the best service.
With the right strategy in place, your organization's environment will encourage innovation, growth, and success – which will ultimately propel you to the forefront of your industry.